Why Us?
Leasing Real Estate and Property Management can be a challenging task in today's complicated world. You need to keep current on new market trends, web design and all aspects of marketing. This can be overwhelming to owners that have other commitments with their time or move out of town or just plain frustrated with the leasing process.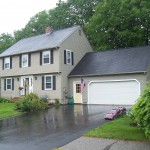 You need a seasoned management company with:
Applications that are current and respect confidentiality.
Knows Fair Housing Laws and Procedure.
Is currently with building, safety, fire codes, radon testing, and energy efficiency.
Understands the importance of landlord/owner liability.
Has a proven track record in the Greater Portland market since 1984
We have been rental listing agents and property managers for over thirty years. Our office is located at 76 Park Avenue, Portland, Maine.  Our full time, attentive business has experienced most problems and deals with them in a professional, timely, fair manner.
Contact us 207-774-9303 today to discuss your needs. We are excited to meet at your property, provide advice, and design a plan especially for you!